Carla Laroche
Felder-Fayard Associate Professor of Law
Center on Law and the Economy
Office Address
Tulane Law School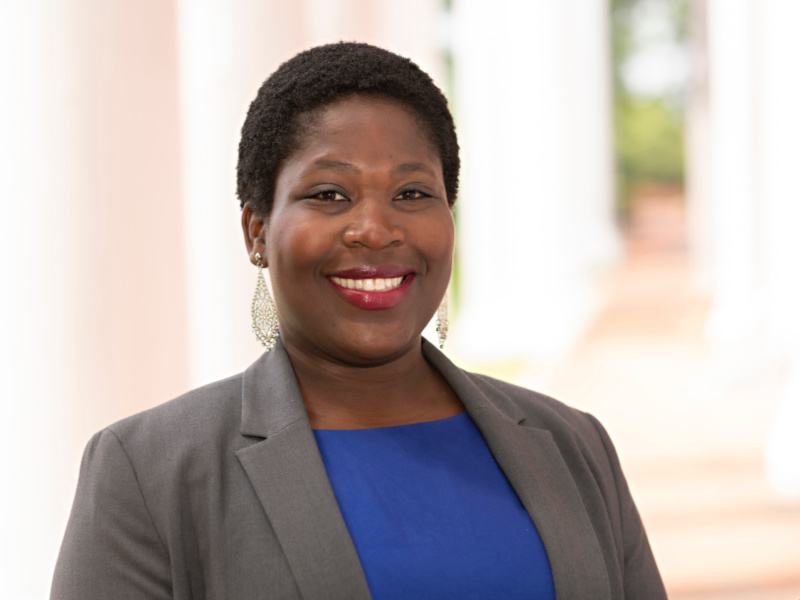 Biography
Carla Laroche (she/her) has dedicated her career to increasing access to justice and opportunities for systemically excluded communities. She is the Felder-Fayard Associate Professor of Law at Tulane University School of Law. Her scholarship addresses barriers to access to justice, with a focus on criminal law, gender, race, civil rights, and family law.
Laroche's research analyzes how people navigate civil legal systems and seek to access their civil rights when they have criminal arrest and conviction histories. Her work is published in traditional law journals, including Boston University Law Review and Columbia Journal of Race and Law, bar journals, and newspapers. Laroche has presented these pressing issues at workshops, conferences, and community events and has been interviewed for print and other media outlets around the nation and internationally.
Prior to joining Tulane, Laroche was an Associate Clinical Professor at Washington & Lee University School of Law (W&L). She founded and directed the Civil Rights and Racial Justice Clinic at W&L, which focused on the economic rights of communities through direct representation, community engagement, and systemic reform measures. Laroche was a clinical professor at Florida State University College of Law, where she founded and directed the Gender and Family Justice Clinic and taught Gender Justice, an interview skills course that analyzed the factors that push women and girls into the criminal legal system, and COVID-19 and the Law, an upper-level writing seminar. In recognition of her teaching skills, she was selected as the sole inaugural recipient of the FSU 2020-21 Community Engaged Teaching (Graduate) Award. The Collateral Consequences Project she developed achieved an Honorable Mention for Excellence in a Public Interest Case or Project from the Clinical Legal Education Association for its work on restoring the right to vote for people with convictions in Florida. Previously, Laroche served as a criminal justice reform law fellow at the Southern Poverty Law Center, a pro bono fellow at Hunton Andrews Kurth LLP, a federal law clerk in the Southern District of Florida, and a Global Banking and Payments associate at Paul Hastings LLP.
A daughter of Haitian immigrants, Laroche earned, concurrently, her J.D. from Columbia Law School and Master's in Public Policy, with an international and global affairs concentration, from Harvard Kennedy School, and an A.B. in History, with a certificate in Women and Gender Studies, from Princeton University.
Laroche received the National Bar Association's 40 Under 40, the Excellence in Activism, and the Young Lawyers Division's Humanitarian Awards. She was also named an American Bar Association On the Rise – Top 40 Young Lawyer. She co-chairs the ABA Criminal Justice Section Women in Criminal Justice Task Force and is a board member of the ABA Center for Human Rights. She serves on the Executive Committee of the Association of American Law Schools' Criminal Law Section and has also served as a board member and/or volunteer for national and local organizations, including Columbia Law School's Alumni of Color Council and Public Interest/Public Service Council, Ms. JD, Big Bend A.F.T.E.R. Reentry Coalition, and ABA Commission on Youth at Risk.
Publications
Carla Laroche, Black Women & Voter Suppression, 102 Boston University Law Review 2431 (2022).

Carla Laroche, The New Jim and Jane Crow Intersect: Challenges to Defending the Parental Rights of Mothers During Incarceration, 12 Columbia Journal of Race & Law 517 (2022).
Education & Affiliations
A.B., Princeton University, 2006
MPP, Harvard Kennedy School, 2012
J.D. Columbia Law School, 2012