Marla Baskerville
Graduate Fellow 2007-2008
Center for Ethics and Public Affairs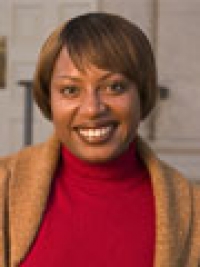 Biography
Marla Baskerville received her doctorate in Organizational Behavior from the A. B. Freeman School of Business at Tulane University in 2008. She is wrote dissertation, "No Longer a Private Affair: The Influence of Context and Sexuality on the Work Outcomes of Women" under the direction of Professor Arthur B. Brief. Her research interests include workplace diversity, modern sexism, sexuality in the workplace, minority recruitment, decision making under stress and organizational politics.
She is the lead author "Does it Pay to be a Sexist? The Relation between Modern Sexism and Career Outcomes," in the Journal of Vocational Behavior (2006). In 2006 she was the recipient of a NASA Grant to empirically analyze the sustainability of two shuttle program locations in the Gulf Coast region after Hurricane Katrina.
In 2008 she moved to Boston to take up a tenure-track appointment as Assistant Professor of Management at Northeastern University.
Education & Affiliations
Ph.D. in Organizational Behavior, Tulane University