Ruth Abbey
Center for Ethics and Public Affairs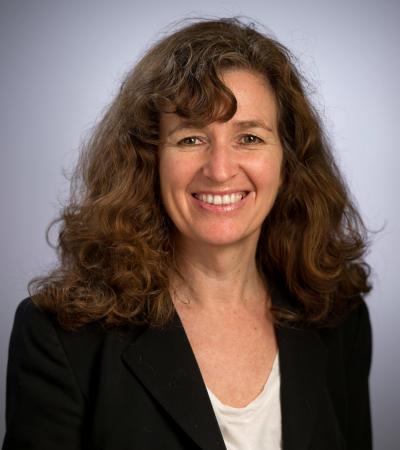 Biography
Ruth Abbey is the John Cardinal O'Hara, C.S.C. Associate Professor of Political Science at the University of Notre Dame. Professor Abbey received a Leverhulme Trust Research Fellowship and a research fellowship at the Institute for Advanced Study in Princeton, N.J. Her book, Charles Taylor, was selected as one of the 2002 Outstanding Academic Titles by Choice Magazine.
Publications
Books
Edited Volumes
Articles
"Rawlsian Resources for Animal Ethics" Ethics and the Environment Vol. 12, No. 1, Spring 2007.
"Back Toward a Comprehensive Liberalism? Justice as Fairness, Gender and Families" Political Theory 2007.
"Turning or Spinning? Charles Taylor's Catholicism" Contemporary Political Theory Vol. 5, No.2, May 2006.
"Is Liberalism Now an Essentially Contested Concept?" New Political Science Vol. 27, No. 4, December 2005.
"Recognizing Taylor Rightly: A Reply to Morag Patrick" Ethnicities 3 (1), March, 2003,pp. 115-131.
"Pluralism in Practice: The Political Thought of Charles Taylor" Critical Review of International Social and Political Philosophy Vol. 5, No. 3 (Autumn 2002).
"The Articulated Life: An Interview with Charles Taylor" Reason in Practice Vol. 1, No.3, 2001.
"The Chief Inducement? The Idea of Marriage as Friendship" co-authored with Douglas Den Uyl, Journal of Applied Philosophy, Vol. 18, No. 1, 2001.
"The Roots of Ressentiment: Nietzsche on Vanity" New Nietzsche Studies Vol. 3, nos. 3 & 4, Summer/Fall, 1999.
"Back to the Future: Marriage as Friendship in the thought of Mary Wollstonecraft" Hypatia: A Journal of Feminist Philosophy 14, 3, Summer 1999.
"Mediocrity versus Meritocracy: Nietzsche's (Mis)reading of Chamfort: History of Political Thought Volume XIX, No. 3, Autumn 1998.
"Nietzsche and the Will to Politics." co-authored with Fredrick Appel Review of Politics Winter 1998 (January, Vol. 60:1).