Suzanne Chan-Serafin
Graduate Fellow 2005-2006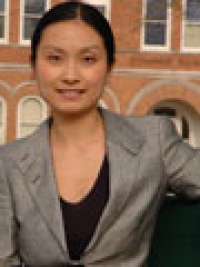 Biography
Suzanne Chan-Serafin earned her undergraduate degree in Economics and Psychology from Smith College, Massachusetts. She completed her Ph.D. in Organizational Behavior from Tulane University in 2006, and wrote her dissertation, "Weaving a Tangled Web of Lies for Your Organization: What has a Humanized Organization and Guilt Got to Do with it?" under the direction of Professors Arthur P. Brief, Michael J. Burke, and Ann E. Tenbrunsel. She has passed the American Institute of Certified Public Accountants (AICPA) examinations and has several years of work experience in auditing and accounting, specializing in the manufacturing and IT industries.
Her research is focused on the areas of organizational ethics, sexuality at work, worker safety, and conflict resolution (specifically mediation), and has been published in the American Journal of Public Health, Human Relations, and an edited volume by Dave Messick and Rod Kramer. Her research has also appeared in such popular media outlets as CNN, ABC News/Good Morning America, National Public Radio, and USA Today.
Dr. Chan-Serafin is Visiting Assistant Professor of Management at David Eccles School of Business, University of Utah.
Education & Affiliations
B.A. in Economics and Psychology, Smith College
Ph.D. in Organizational Behavior, Tulane University